Tynekia Garrett
Hometown: Washington, D.C.
Undergraduate School: Towson University
Undergraduate Degree: Bachelor of Science in Environmental Science & Studies, Minor in Economics
Graduate School: Vermont Law School
Graduate School Degree: Master of Environmental Law and Policy
DC Government Email: tynekia.garrett@dc.gov

Tynekia completed her first rotation with the Office of the City Administrator, Office of Budget and Finance (OBF). Tynekia assisted in scoring Capital Projects for the FY 2017-2022 Capital Improvements Projects, provided analytical support and monitoring of budget allotments, and temporarily served as a Budget Analyst for the Public Safety and Justice Cluster. Currently, Tynekia is completing her second rotation with the Strategic Change Division, Executive Office of the Chief of Police at the Metropolitan Police Department. Tynekia has assisted in drafting the framework for the implementation of the Neighborhood Engagement Achieves Result Act related to community policing and continues to provide analytical support on legislative agendas and special initiatives.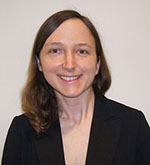 Kathy Haines
Hometown: Waterbury, CT
Undergraduate School: Boston University
Undergraduate Degree: B.A. Environmental Analysis and Policy
Graduate School: The University of Maryland, College Park
Graduate Degree: Master of Public Policy (MPP)
DC Government Email: Katherine.Haines@dc.gov

Kathy began her first rotation in December 2015, working at the Department of Human Services (DHS) in the Office of Policy and Program Support (OPPS). She represented the agency during the execution of an interagency health innovation planning grant, administered a financial literacy and matched savings account grant, analyzed program data for a tri-agency program (DHS/DBH/CFSA), and provided research assistance on programs that reduce rental barriers for low-income residents. In June 2016, Kathy began her next rotation in the Office of the Deputy Mayor for Health and Human Services (DMHHS). She coordinates the community Advisory Teams for the Short-term Family Housing sites that will replace DC General Emergency Family Shelter. She also assists the DMHHS office and its cluster agencies with communications and performance planning.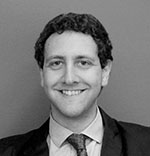 David Koch
Hometown: Silver Spring, MD
Undergraduate School: Dickinson College
Undergraduate Degree: English
Graduate School: Bloustein School of Planning and Public Policy, Rutgers University
Graduate Degree: Master of City and Regional Planning
DC Government Email: david.koch@dc.gov

David is currently in his second rotation at the District Department of Transportation (DDOT). During his first rotation, he focused on performance management, helping to run weekly TranStat performance meetings to ensure that divisions across the agency perform at a high level. Additionally, he was an integral part of an intra-agency team that prepared the District's application to the Smart City Challenge, a United States Department of Transportation program encouraging cities around the nation to integrate smart technologies into their transportation systems. He also helped prepare a successful grant application aiming to study transit options for disabled and senior District residents, and look for ways to better link those options. In his second rotation at DDOT, David has continued his previous activities, and helped launch the accessDC Inclusive Transportation Study. He also added a bike parking project, in which he works with District businesses and residents to expand bike parking options around the city.



Allison Paisner
Hometown: Livingston, NJ
Undergraduate School: The George Washington University
Undergraduate Degree: Political Science
Graduate School: The George Washington University
Graduate Degree: Masters of Public Policy (MPP)
DC Government Email: allison.paisner@dc.gov

Allison is currently finishing up her first rotation at the District Department of Transportation (DDOT), where she is working with DC Circulator bus operations in the Transit Delivery Division. In her role, she manages a variety of projects ranging from the drafting of a Request for Proposal (RFP), evaluating vehicle disposal strategies, establishing an inventory for ADA bus stop compliance, and DC Circulator outreach initiatives. Prior to joining as a Capital City Fellow, Allison spent the year abroad as an English teacher and as a volunteer with her municipality's Department of Environmental Education.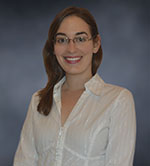 Jennifer Prats
Hometown: Miami, FL
Undergraduate School: Emory University
Undergraduate Degree: International Relations and Spanish
Graduate School: McCourt School of Public Policy at Georgetown University
Graduate Degree: Public Policy
DC Government Email: Jennifer.prats@dc.gov
Jennifer is currently in her rotation with the Metropolitan Police Department (MPD) in the Executive Office of the Chief of Police (EOCOP). She is compiling data on seven areas of economic development throughout the District to predict numbers of officers needed in future years to maintain current levels of service. She is also creating reports on civilian and sworn retention rates to minimize staff turnover throughout the Department. At her previous rotation with the Office of the Deputy Mayor for Planning and Economic Development (DMPED), Jennifer contributed to the St. Elizabeths East Campus Redevelopment Initiative by organizing community events, conducting economic analyses on DMPED properties on the campus, and facilitating inter-agency meetings on development timelines and sustainability.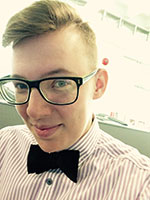 Tamara Vatnick
Undergraduate School: Middlebury College
Undergraduate Degree: Sociology
Graduate School: George Washington University
Graduate Degree: Masters in Public Policy
DC Government Email: tamara.vatnick@dc.gov

Tamara is in their second rotation at the Department of Human Services. At DHS they manage a grant that supplies financial skills and coaching to people who have experienced homelessness as well as provide policy research and analysis on changes in federal programs like the Supplemental Nutrition Assistance Program. In their first rotation, Tamara worked at the Office of the State Superintendent for Education Division of Transportation. At OSSE DOT, they analyzed bus operations and provided recommendations for improving efficiency and communication between departments. They also performed data analysis for bus operations, such as to improve bus safety and performance measures. In their free time they love to cook and play soccer.