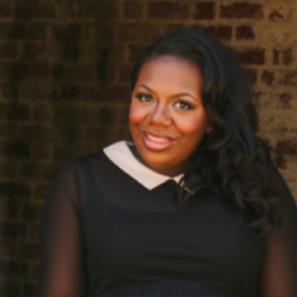 Nicole Aiken
Hometown: Washington, DC
Undergraduate School: Howard University
Undergraduate Degree: B.A., Communications
Graduate School: Trinity Washington University
Graduate Degree: M.S.A., Human Resource Management & Organizational Development
DC Government Email: nicole.aiken@dc.gov
Nicole is currently in her first rotation at Eastern Market, which is managed by the Portfolio Division of the Department of General Services (DGS). Nicole is working in conjunction with the Market Manager on managing Eastern Market's rental space, the North Hall. In her role, she is developing standard operating procedures, implementing customer care techniques, beginning the process of revamping the marketing strategy, and examining ways to increase revenues.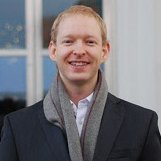 Michael Beckham
Hometown: Cincinnati, Ohio
Undergraduate School: Ohio University
Undergraduate Degree: B.A. Philosophy and Political Science, Minor in Environmental Health
Graduate School: UDC-David A. Clarke School of Law
Graduate Degree: Juris Doctorate
DC Government Email: michael.beckham@dc.gov
Michael Beckham is a Capital City Fellow in his third rotation with the Office of the City Administrator, working under the Director of Agency Operations. Previously, Mr. Beckham was a fellow with the District Department of Environment's Office of Policy and Sustainability and the Office of Enforcement and Environmental Justice where he conducted legislative research on Sustainable DC and drafted a proposal Environmental Justice bill. Prior to that, Mr. Beckham was a fellow with the Board of Ethics and Government Accountability working on, among other projects, the Comprehensive Code of Conduct.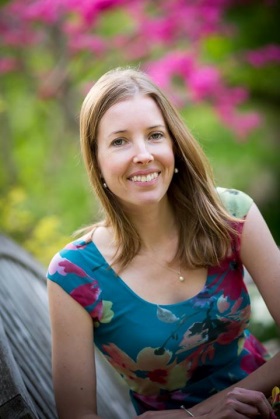 Jen Croft
Hometown: Melbourne Beach, FL
Undergraduate School: Boston College
Undergraduate Degree: Environmental Science and History
Graduate School: Columbia University
Graduate Degree: Master of Public Administration (MPA) in Environmental Science and Policy
DC Government Email: jen.croft@dc.gov
Jen Croft has worked with the District Department of the Environment (DDOE) since early 2014. During her first six months with DDOE as a contractor, she worked on completing the District's application to the STAR Community Rating System. As a fellow at DDOE, her work revolves around a variety of additional projects including Sustainable DC metrics, communications, and assessing the feasibility of a District cool roof program.
Prior to joining District Government, Jen served the U.S. Department of Energy, Congressman Earl Blumenauer's office, and the Jane Goodall Institute.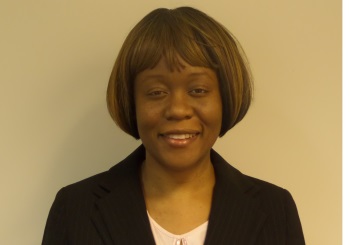 Akaii Lineberger
Hometown: Washington, DC
Undergraduate School: The George Washington University
Undergraduate Degree: Business Administration
Graduate School: Georgetown University
Graduate Degree: Social and Public Policy
DC Government Email: Akaii.lineberger2@dc.gov

Akaii brings years of experience in organizational policy, process analysis, technology, and strategic planning to the Capital City Fellows Program. She is currently in her first rotation with the Department of Human Resources, working on a number of initiatives for the Center for Learning and Development. She is working on the designing online program applications, DC.GOV web updates, and updating standard operating procedures for the emerging leaders programs. In addition, she will be facilitating data migration to the online workflow management system in order to streamline operations for the emerging leaders programs.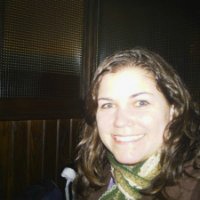 Jennifer Skow
Hometown: Jacksonville, Florida
Undergraduate School: Florida State University
Undergraduate Degree: Economics and International Relations, Minor in French
Graduate School: Florida State University
Graduate Degree: Urban and Regional Planning
DC Government Email: jennifer.skow@dc.gov
Jennifer Skow is a certified Housing Development Finance professional from the National Development Council and has a background in affordable housing finance and community economic development. Before working for DC Government, Jennifer was a Real Estate Development Associate for the Community Preservation and Development Corporation, a non-profit affordable developer in the DC region, and was a Redevelopment Planner for the City of Tallahassee Community Redevelopment Agency.

In her second rotation at the Office of Planning, Jennifer was the lead author of a published report on pairing historic tax credits with affordable housing developments as a way to raise additional capital for needed affordable housing projects while preserving the historic fabric of the District. In January 2015, Jennifer and the Office of Planning partnered with the Coalition for Non-Profit Housing and Economic Development to present the findings of the report to the development community. Jennifer was also the lead author on a white paper that presents strategies to promote affordable production space and the maker economy in DC, which would help diversify DC's economy. At the Department of Housing and Community Development, Jennifer led efforts on non-profit capacity development, green building incentives through the notice of funding application process, and lot-yield analyses for property dispositions; and, at the Department of Parks and Recreation, Jennifer contributed to the Play DC master plan and developed recommendations for a small park vision framework. Jennifer is in her final rotation at the Deputy Mayor's Office for Planning and Economic Development where she will analyze and provide analysis on its asset management portfolio and assist on the New Communities Initiative.
Tyessen Smith
Hometown: Washington DC
Undergraduate School: Trinity College
Undergraduate Degree: BA Human Relations, minored in Philosophy
Graduate School: Trinity University
Graduate Degree: MSA Public & Community Health
DC Government Email: Tyessen.Smith@dc.gov
Tyessen works closely with the leadership team of the Community Health Administration (CHA), under the D.C. Department of Health, to conduct internal assessments of current program and communication operations. Ty's scope of work includes the development of sustainable policies, procedures and protocols that ultimately improve the Administration's overall communications strategy and program outreach. In addition to assisting with strategic planning and operational functions, Ty advises program managers on best practices for message dissemination and integrating their programs on the community level.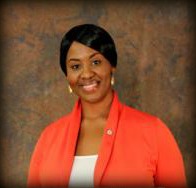 Sareeta M.C. Spriggs
Hometown: Mathews, Virginia
Undergraduate School: Norfolk State University
Undergraduate Degree: B.S. Biology/Management Information Systems
Graduate School: Strayer University
Graduate Degree: Masters of Business Administration
DC Government Email: sareeta.spriggs@dc.gov
Rotation 1: Department of Forensic Sciences (DFS) (January 2014-August 2014)
Sareeta worked at the Department of Forensic Sciences, also known as the Consolidated Forensic Lab. In this facility, the city coordinates crime, public safety and health investigations to help law enforcement officials solve crimes quickly and efficiently. Sareeta worked with the Director Dr. Max Houck and Deputy Director Dr. Chris Maguire on Change Management. She worked on Lean Six Sigma Process Improvement initiatives to eliminate waste and improve efficiency within the agency. In an effort to improve each department, Sareeta worked with teams from Crime Scene Sciences, Forensic Science Laboratory and Public Health Laboratory to understand their processes by visually mapping their work and making recommendations on how to make the departments run more efficiently. Ms. Spriggs became a Lean Six Sigma Green Belt in her first rotation.
Sareeta also served on the project team that is developing the agency's first Laboratory Information Management System (LIMS).
Rotation 2: Department of Forensic Sciences (DFS) (August 2014-January 2015)

Ms. Spriggs decided to stay at the Department of Forensic Science for her second rotation. Working alongside former fellow and current Chief Operating Officer Yi-Ru Chen, Sareeta served as a member of the Operations team. Her responsibilities included continuing her work on the project team developing the (LIMS); improving the agency's procurement process; and creating an operations intranet. In addition, Ms. Spriggs developed a customer service survey to track agency improvements and she had the opportunity to do research on various projects.
Rotation 3: Executive Office of the Mayor- Office of the Chief of Staff (Current)

Sareeta is currently rotating in the Executive Office of Mayor Muriel Bowser where she is working on Operations and Community Engagement initiatives. Ms. Spriggs is also working on the procurement and implementation of a Contact Management System to be used by the Executive of the Mayor and the Mayor's Office of Community Relations.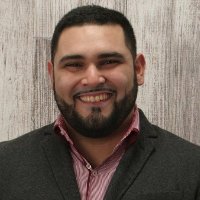 Luis Terán
Hometown: Centreville, Virginia
Undergraduate School: George Mason University
Undergraduate Degree: Government and International Politics
Graduate School: Virginia Tech
Graduate Degree: Urban and Regional Planning
Graduate Degree #2: Natural Resources
DC Government Email: luis.teran@dc.gov

Rotation 1: At the Office of Victims Services, Mr. Terán assisted in laying the groundwork for an interpreter bank available to violent crime victims with a limited proficiency of English. In support of creating awareness of the interpreter bank, Mr. Terán also assisted cultural outreach campaigns in the District about the victim services available to residents.

Rotation 2: At the Office of the City Administrator, Mr. Terán assisted the performance management process for the government operations cluster. His responsibilities included creating budget-driven performance metrics, reviewing FY16 performance plans, and auditing year-end performance reports. In addition, Mr. Terán had the opportunity to learn about government transparency by making government data available to the public.

Rotation 3: In his second rotation at the Office of the City Administrator, Mr. Terán will continue to work on performance management. He will be assisting in the development in the Mayor's initiative for evidence-based performance and the reinstitution of the CapStat program. Mr. Terán is currently learning the Six Sigma process for improvement to apply at his final rotation.