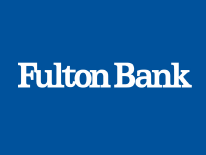 Fulton Bank offers a broad array of financial products and services in Pennsylvania, New Jersey, Maryland, Delaware, and Virginia. Please see below for Fulton Bank mortgage product offers that may be available to District Government employees. Review Fulton Bank mortgage products in full on their website.
Fulton Bank Community Combo
Along with specific requirements, the Community Combo program offers borrowers up to 100% financing.
Fulton Bank offers 80% first mortgage combined with up to 20% second mortgage, with matching rate and term for both mortgages.
HomeBuyer Advantage Plus Mortgage
Along with specific requirements, the Homebuyer program offers borrowers up to 97% financing.
Closing Cost Assistance Program
Special offer for District employees of .25% credit towards closing cost. Restrictions apply.
The borrower may receive up to $2,500 in closing cost assistance
Available to be used in conjunction with mortgages on a primary residence with a loan-to-value ratio of 95% or higher.
Medical Professionals Program
Tiered financing available for medical professionals, including physicians, pharmacists, dentists, and veterinarians. Restrictions apply.
Contact
Noel Shepherd
Mortgage Sales Manager
301.623.3313