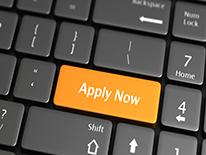 All District of Columbia Government job applications must be submitted online. The transition to online-only applications will support a streamlined process for job applicants and provide even greater transparency for District agencies.
By submitting applications online, job applicants will receive instant notification and confirmation of their submitted application. In addition, they'll receive any status updates to the job application posting. District agencies will also see a streamlined process, where they can view all applications submitted in real time and in one system.
To support job applicants through this transition, the DC Department of Human Resources has partnered with other District agencies and community-based organizations to identify computer and internet resources. For a complete list of locations and resources, please visit Career Opportunities Site Locations
If you have questions regarding the transition to online-only applications, please contact the DC Department of Human Resources at (202) 442-9700.