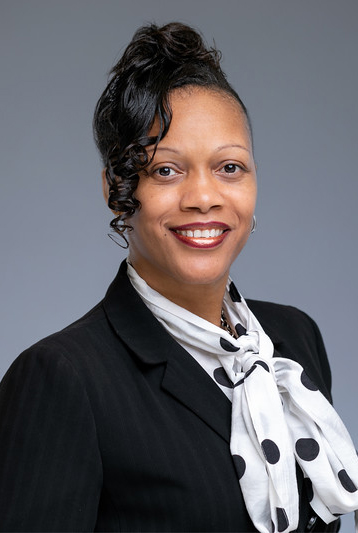 Keisha M. Hawkins is the Associate Director (AD) of the Human Resources (HR) Solutions Administration at the Department of Human Resources (DCHR) in Washington, DC. As the AD, Dr. Hawkins oversees the recruitment and staffing components of HR for the government of the District of Columbia where over 37,000 individuals are employed. With over 20 years of management experience where 10 of those years were at the executive level (including C-Suite), Dr. Hawkins has used her expertise in administrative services, strategic planning, and organizational development and leadership to help build strong operational infrastructures that encourage the integration of business management, human resources, operational and service excellence, process reengineering, administrative services, and information technology to address human service disparities in government and non-government organizations alike.
Dr. Hawkins has held leadership roles ranging from Administrator at Siemens, EN to various roles in government that include senior customer service manager at Motor Vehicles to Deputy Director for Administration at Child and Family Services to Chief Human Resources Officer in Human Services to her current role at DCHR as Associate Director. She has consistently and progressively implemented best practices and procedures that have garnered positive outcomes for employment opportunities and operational policies.
Dr. Hawkins earned a Doctor of Education degree in organizational leadership and human resource development from Nova Southeastern University, and Associates, Bachelors and Master of Science degrees in business administration from Strayer University. Dr. Hawkins has held appointments as an Adjunct Professor since 2008; she teaches graduate, undergraduate, and doctoral courses in human resources development and management, leadership development, business, organizational development, organizational leadership, and financial management.