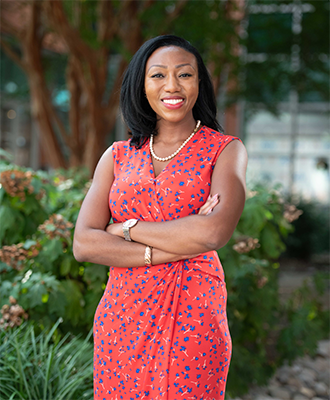 Zoe Cooper Thomas serves as the Deputy General Counsel for the DC Department of Human Resources, where she provides expert legal advice to agency leaders and policy makers on labor and employment matters across District government. Prior to joining District government, Zoe worked in private practice for a national law firm where she worked on complex commercial litigation matters. Upon joining the District, Zoe worked at the Office of the Attorney General within the Civil Litigation Division and later spent several years at the Office of the State Superintendent of Education, where she worked on labor and employment and education law issues.
Since 2017, Zoe has proudly served as Deputy General Counsel for DCHR, where she manages an amazing team of legal and employee relations professionals who support the District in challenging employment law and HR matters. As a champion for diversity and inclusion, Zoe also oversees the Sexual Harassment Officer Program and the District's Disability Employment Specialist.
Zoe is a proud graduate of the University of North Carolina at Chapel Hill and Boston University School of Law. She is also a graduate of George Washington University's Executive Leadership Program through DC Government. Outside of work, Zoe enjoys spending time with her son, volunteering in her community, travelling, and the outdoors.