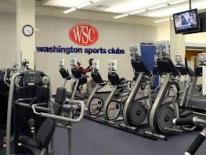 DCHR is pleased to announce DC Government employees are eligible for a preferred corporate membership rate at Washington Sports Clubs and other Town Sports International facilities. Please see the flyer for more details.
Annual Membership:
$69.99 moth-to-month
15 day money back guarantee
No annual or cancellation fees
Amenities Includes:
Swimming Pool
Sauna
Showers
Basketball Court
1 hr. Personal Trainig
Access to all regional sprots club (except elite)
Reserve your spot in group exercise classes up tp 1 week in advance
Enrollment
This offer is not available onsite, employees must contact the following to enroll Jerreh Jarjussey at 202-986-2281 or [email protected].
Please Note: Employees must show work ID to receive the discounted rates.