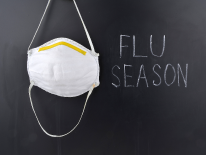 With the ongoing COVID-19 pandemic, reducing the spread of respiratory illnesses, like flu, this fall and winter is more important than ever. The
Centers for Disease Control and Prevention
(CDC) recommends an annual flu vaccine as the best way to reduce the chances that you will get seasonal flu and spread it to others.
As part of COVID-19 precautions, there will be no worksite flu shot clinics this season.
DC Government employees are strongly encouraged to seek care through their health care carrier and/or provider, as applicable. Please see additional details below. For more information on seasonal flu, please visit the DC Health website at
https://dchealth.dc.gov/flu
or the CDC at
www.cdc.gov/flu/season
. For more information on the District's COVID-19 response, please visit
https://coronavirus.dc.gov
.
Flu Shot Information by Health Plan