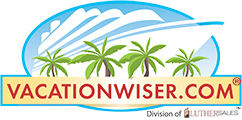 At
Vactionwiser.com
taking a vacation just got a little easier. Travel Now Pay Later with zero interest. Not a time share, voucher program or vacation club, Vactionwiser.com allows you to take a vacation and pay for it over 12 Months in an easily affordably manner via automatic payment options. What are you waiting for? Your dream vacation is waiting.
What Are Vacationwiser Benefits?
Travel to any tourism destination on any of the seven continents within your approved spending limit
Each trip is customized to the traveler
Travel Now, Pay Later
Please see the flyer for more details.
Get Approved Today
Fill out our simple, 3-minute application and get a quick decision
Receive Your Spending Limit
Choose Your Destination
Speak with one of our Travel Advisors to book your vacation
How To Apply?