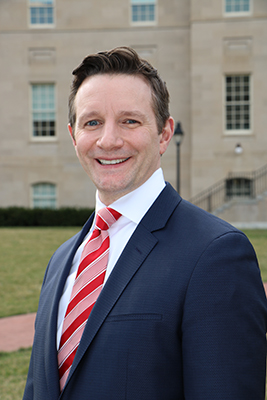 Justin Zimmerman is an associate director within the D.C. Department of Human Resources (DCHR) and is responsible for overseeing the development, implementation and maintenance of District government personnel policies for a workforce of over 20,000 employees. He is also responsible for ensuring subordinate agencies' compliance with federal and District labor laws.
Previously, Mr. Zimmerman served as the Deputy General Counsel, managing the day to day legal affairs of DCHR and providing the agency's senior leadership with legal counsel on a wide variety of topics relating to human resources management. Before joining DCHR in 2013, Mr. Zimmerman represented the District of Columbia as an Assistant Attorney General, prosecuting fraud, working to connect juveniles in the legal system with needed social services, and, most recently, defending the city in employment matters before various forums, such as the Office of Employee Appeals and the D.C. Superior Court.
Mr. Zimmerman is a member of the Virginia and D.C. bars, and chairs the Police and Firefighters' Retirement and Relief Board. He holds a juris doctorate degree from the Gonzaga School of Law (Spokane) and a bachelor's degree from the University of Washington (Seattle).

Contact Email: [email protected]