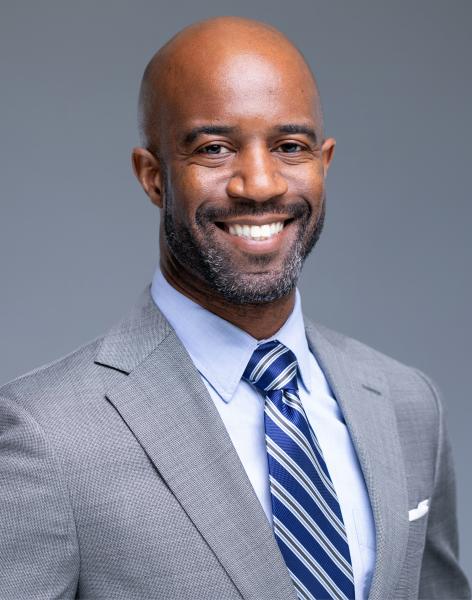 Paul Shaw serves as the Associate Director for the Benefits & Retirement Administration. In this role, Paul oversees the management, planning, development, coordination and administration of all day-to-day operations associated with the Employee Benefits and Retirement Systems and the Police and Firefighters Retirement & Relief Board. He also leads the analysis and evaluation of these systems including all technical, organizational and managerial aspects. His most recent contributions in this role include the enhancement of the District's Employee Wellness programming and streamlining the retirement processes.
Paul previously served as the agency's Strategic Planning & Performance Manager where he had oversight of the agency's strategic plan, key performance indicators and program initiatives and conducted comprehensive analyses, reports and presentations on the status and progress of the various programs. In this role Paul also led District Employee Performance Management and Telework/Alternative Work Schedule programs and initiated the design & development of the HR Shared Services model. His District government experience also includes time with the Office of the City Administrator (OCA), Performance Management Office.
Prior to DCHR, Paul had roles in strategic & financial planning and internal consulting in both private and public sector organizations, including Deloitte Consulting, General Electric and the US Securities and Exchange Commission (SEC). He planned and implemented organizational transformations across a variety of industries and led several high-level priority initiatives including management restructuring efforts, agency-wide program, policy development and process improvement projects.
Paul holds a Bachelor of Science degree in Business Administration with a concentration in Finance from Florida A&M University and a Master of Business Administration degree from The Kellogg School of Management at Northwestern University. He is also a graduate of the George Washington University Certified Public Manager program and has his Lean Six Sigma Green Belt. He is a proud resident of Ward 7.
Contact Email: [email protected]