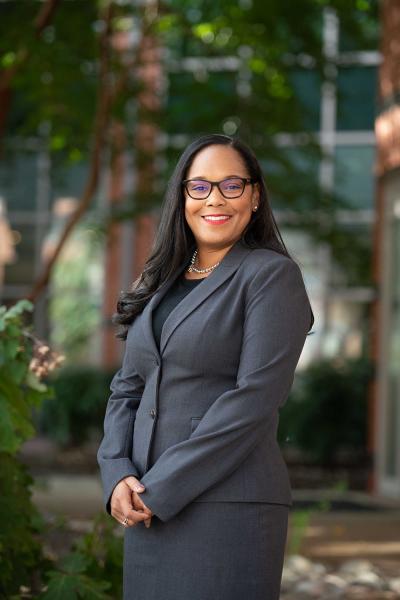 Clarissa M. Rucker is an experienced communications professional with a track record in several competencies. Over the last 20 years she's managed a wide range of initiatives to include print, photography, video, social media, marketing, master control, editing, videography, producing, news systems software support and customer service. She's led and collaborated with creative services peers and vendors to produce award winning video projects that have been recognized internationally. She has liaisoned with film companies like, "Yade French Connection Films." She is a recipient of the Edward R. Murrow Award, an award that recognizes outstanding achievements in electronic journalism.
Clarissa started her broadcasting career right after high-school, in Lynchburg, VA, a designated media market area of 67. Within 10 years and time spent at two television stations, her career propelled when she began work in Washington, DC, a designated media market area of nine.

Her recent work with the Associated Press connected her with fast paced broadcast newsrooms all over the world. She has managed many projects for high-profile broadcast stations to include groups such as: the BBC, TV3, ABC News, CBS News, Fox News, Tegna, Hearst, Raycomm and many others. She has managed integration projects with shows such as: "The Gayle King Show," "The Evening News," "The Keith Olbermann Show," MLB Network and Global TV.

Clarissa has had photographic works published by the Associated Press, specifically her coverage of the 2008 Inaugural Parade of President Barack Obama. Those images were exhibited in the "Newseum" for upwards of a year, she also received several FOTO DC awards. The same photographs were published by news organizations such as; The Associated Press, MSNBC, ABC News, Yahoo and Google News etc.
Clarissa has a bachelor's in broadcast journalism, a minor in psychology and a master's in organizational management. She's DC Proud and has a passion for humanitarianism. She spends her free time with family and friends or shooting still photography. She is a proud resident of Ward 8.
Contact Email: [email protected]