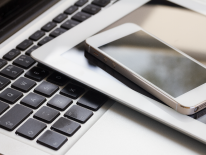 DCHR and the Office of the Chief Technology Officer (OCTO) are pleased to announce the Apple Employee Purchase Program ("Program"), which provides discounted prices on Apple products. The Program is a benefit provided by Apple Inc. to current and retired employees, contractors and family members of the District of Columbia Government and is intended for personal use.
To take advantage of reduced prices, visit the Apple Store online at http://store.apple.com/us_epp_67909.
Please Note: You must purchase through this specific link to receive discounts.